Our shop and veg shed has now fully re-openend
Opening times: Monday - Friday 10am - 5pm
Saturday - Sunday 10am - 5pm
Fruit, veg, dairy & local Fluffetts Farm free range eggs are available for purchase from the barn
Online orders with delivery nationwide is available from our website. Avoid delivery fees and contact us for click and collect options too.
We also offer free cider shop deliverys to BH23 BH24 and BH25 postcode areas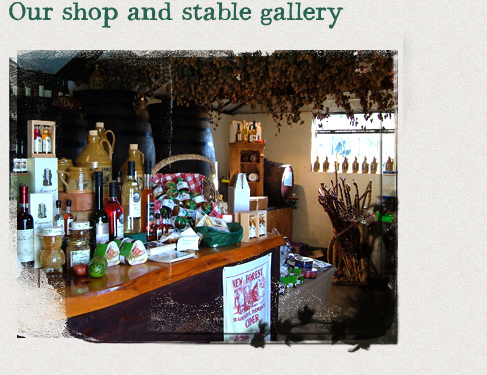 What was once a cow shed and the village dairy is now our friendly shop!

Take time to browse a variety of traditional produce including, preserves, country wines, handmade pottery, apple juice and our range of sparkling ciders and perry.
And while you're here, why not try a sample of our cider straight from the barrel, whilst watching a slide show of how New Forest Cider is made.

Opening Hours -
1st February - Easter (closed Mondays): 10.00am - 5.00pm
Easter - 31st October: 10.00am - 6.00pm
1st November - Xmas Eve (closed mondays): 10.00am - 4.30pm
Xmas Day - New Years Day- CLOSED
2nd January - 31st January Thursday - Sunday 10.00am - 4.30pm

Wholesale customers – please contact us to request an up to date product range and price list.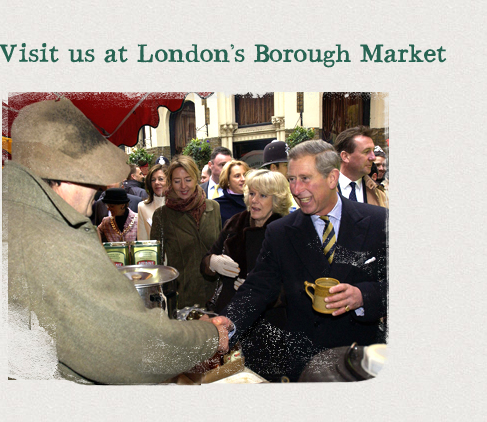 The famous Borough Market is food heaven, voted London's Best Market 2007 and 2008 by the Evening Standard, you can expect a whole array of fine foods from all over the world to tantalize your taste buds.

Come for lunch or pick up some treats for home. Enjoy a pint, or half, of draught cider or perry drawn straight from the barrel as it should be. If you prefer a little fizz we also have a fine selection of naturally sparkling ciders made to the famous french 'in bottle fermentation' methods, to enjoy by the glass or if sharing with friends then treat yourself to a bottle. In the colder months you might prefer a warm up with our hot mulled cider, mulled with a blend of cinnamon, cloves, nutmeg and all spice.

There's plenty to tempt you into our Cider Bar, we're positive we will be able to find something you like, either to compliment your lunch, or to take away. We also stock an excellent range of country wines, liqueurs and cider brandys.